My Favourite Horror Movies
I have been watching horror movies since I was about 5. My mam is a massive horror fanatic and she has introduced to some of the best horror films that have ever been made. Below is a list of my favourite horror movies and included is a scare factor based on how scary the film was on a scale of 1- 10 (1 being not scary 10 being scary) and the overall rating of the film out of 5 stars. All synopsis are taken from IMDb.com.
Halloween(1978)
I have to start off this list with Halloween. This is one of the best horror films of all time and must be watched every halloween. According to IMDb "Fifteen years after murdering his sister on Halloween night 1963, Michael Myers escapes from a mental hospital and returns to the small town of Haddonfield to kill again." Starring Jamie Lee Curtis and Donald Pleasance. This is a must watch.
Scare factor – 10
Rating – 5 Stars
Psycho(1960)
I think most people have seen Psycho directed by Alfred Hitchcock at this stage." A Phoenix secretary embezzles $40,000 from her employer's client, goes on the run, and checks into a remote motel run by a young man under the domination of his mother." The young man in question is Norman Bates and the audience soon find out that all is not what it seems at Bates Motel.
Scare factor – 10
Rating- 5 Stars
The Conjuring(2013)
I think when you see "based on a true story" at the beginning of a film it immediately makes it just a tad bit more interesting. Plus any film with Vera Farmiga in it, you can bet your ass I'm gonna watch it . "Paranormal investigators Ed and Lorraine Warren work to help a family terrorized by a dark presence in their farmhouse."
Scare factor- 9
Rating- 4 Stars
Texas Chainsaw 3D(2013)
I really love this movie. The only thing that I didn't like was the really cringe one liners. If your looking for lots of scares I would give this one a skip but If you're looking for an enjoyable slasher movie then this is really enjoyable. "A young woman travels to Texas to collect an inheritance; little does she know that an encounter with a chainsaw-wielding killer is part of the reward."
Scare factor – 5
Rating- 5 Stars
The Ring(2002)
I'm not sure how I feel about this movie. Don't get me wrong it's scary half of the time but when Naomi Watts starts investigating then it gets a tad bit boring but for the fact that it has the ability to scare the shit out of you its on the list. "A journalist must investigate a mysterious videotape which seems to cause the death of anyone in a week of viewing it."
Scare factor- 6
Rating- 3 Stars
Let the right one in(2008)
While the american version is good it can't beat the original. It's subtitled but the tale is just too good it has to be watched. "Oskar, an overlooked and bullied boy, finds love and revenge through Eli, a beautiful but peculiar girl." Not only is the relationship between Eli and Oskar cute asf but this film has plenty of scares too.
Scare factor- 5
Rating- 4 Stars
The Woman In Black(2012)
While it is a remake from the 1989 version,this is one of those films that's not just scary, it's really really creepy. Those toys are just (shiver). Anyway, Daniel Radcliffe was excellently cast in this film and just a heads up,don't watch this on your own. "A young solicitor travels to a remote village where he discovers the vengeful ghost of a scorned woman is terrorizing the locals."
Scare factor- 10
Rating- 4 Stars
Dead Silence(2007)
If you are looking for a film to watch that will scare the living shit out of you then this is the film to watch. So just sit down, popcorn in lap and get ready to run out of the room as fast as you can before that creepy doll catches you.Just kidding,but seriously,maybe turn on a lamp in the corner? "A young widower returns to his hometown to search for answers to his wife's murder, which may be linked to the ghost of a murdered ventriloquist."
Scare factor-10
Rating-5 Stars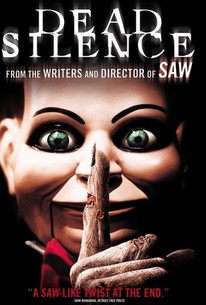 Insidious (2010)
This is a really good horror. The scares,the cast,the setting is brilliant. "A family looks to prevent evil spirits from trapping their comatose child in a realm called The Further." I think it's not so much about the scares but if it's you're first time watching it ,they really are unpredictable.
Scare factor-9
Rating- 4 Stars
Train to Busan(2016)
Another great horror but this one is for the zombie fanatics. This is subtitled(made in South Korea). The director really did a good job on this one and after watching I guarantee that you'll think so too.Oh,and even though it's a horror, you're gonna need a box of tissues,lots of emotion in this one.
"While a zombie virus breaks out in South Korea, passengers struggle to survive on the train from Seoul to Busan."
Scare factor- 7
Rating- 5 Stars
Don't Breathe(2016)
This movie is leaning a bit towards thriller than horror but it's enjoyable all the same. A fast- paced movie guaranteed to keep you on your seat. " Hoping to walk away with a massive fortune, a trio of thieves break into the house of a blind man who isn't as helpless as he seems."
Scare factor-7
Rating- 4 Stars
An American Werewolf In London(1981)
After watching the beginning, you're most likely gonna get hooked. This movie is a bit gory but not too gory and there is also a naughty shower scene,just a heads up. "Two American college students on a walking tour of Britain are attacked by a werewolf that none of the locals will admit exists."
Scare factor- 5
Rating- 5 Stars
You're Next(2011)
A must watch slasher movie. Bit gory but bearable to watch.If you suffer from vertigo or photosensitive epilepsy then I wouldn't recommend watching.
"When the Davison family comes under attack during their wedding anniversary getaway, the gang of mysterious killers soon learns that one of the victims harbors a secret talent for fighting back."
Scare factor-7
Rating-5 Stars
Hush(2016)
There are two main things you need to know about hush .1. The main character is deaf. 2.Spoiler Alert!!

This is the only horror I've seen where the killer takes off his mask very early on. Very well made horror.

"A deaf writer who retreated into the woods to live a solitary life must fight for her life in silence when a masked killer appears at her window.
Scare factor- 7
Rating – 4 Stars
Lights Out(2016)
A great tip for ya-leave the lights on! "Rebecca must unlock the terror behind her little brother's experiences that once tested her sanity, bringing her face to face with a supernatural spirit attached to their mother."
Scary factor- 9
Rating- 4 Stars
The Shallows(2016)
I wouldn't really class this movie as a horror more a thriller but anyway this is slow at times but overall a very good movie."A mere 200 yards from shore, surfer Nancy is attacked by a great white shark, with her short journey to safety becoming the ultimate contest of wills."
Scary factor- 7
Rating- 4 Stars
This movie is similiar to The Grudge but brings photography into the mix. It's pretty damn scary. " A newly married couple discovers disturbing, ghostly images in photographs they develop after a tragic accident. Fearing the manifestations may be connected, they investigate and learn that some mysteries are better left unsolved."
Scare factor- 9
Rating- 5 Stars
Case 39(2009)
I never thought that Renee Zellweger could take on a horror after playing the brilliant Bridget Jones but she proved me wrong."A social worker fights to save a girl from her abusive parents, only to discover that the situation is more dangerous than she ever expected."
Scary factor-8
Rating-4 Stars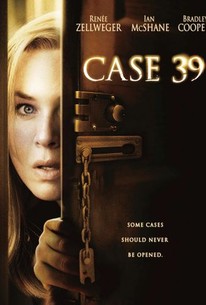 The Grudge(2004)
Last but not least I have to mention The Grudge. Not gonna lie, this film has me peeking out under the blankets at times. Definetely one of the scariest films I have ever watched so if you're after a good scare,this ones for you. "An American nurse living and working in Tokyo is exposed to a mysterious supernatural curse, one that locks a person in a powerful rage before claiming their life and spreading to another victim."
Scary factor- 10
Rating- 5 Stars
Please follow, like or share