You can see from the title what this article is about so without further ado , this was my experience of the dating app Tinder.
My settings – Interested in men
Within 50 km
Age 18- 25
My bio: 5'3 . Looking for relationship. x Text me. Enjoy blogging,watching movies,listening to music and photography.
Day 1 – 5 matches
I installed the app. Swiped left,swiped right. Got 5 matches.No conversations.
Day 2 – 15 matches
Swiped yes – 107
Swiped no – 640
On day two, a few guys said hey and that was it . A few conversations started. One guy asked me to be his girlfriend after five minutes of a conversation and hasn't been heard from since. Tinder started to become addictive.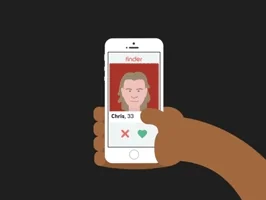 Above picture – This is how I tracked the swipe rights(yes) and the swipe lefts(no). I used tally charts to count the amount. In the beginning I used four of these small sheets each and by day 6 I reduced the amount of sheets to just 1 .
Day three the recommended guys were definitely not my type.
I talked to one guy for ages before I realised he was only after one thing.
Day 4-total matches 55
Conversations-9
Swiped yes-12
Swiped no-28
Again,wasn't a good day for swiping however, I was able to establish what type of guy I like(brown hair,brown eyes,very attractive,nice personality,tall)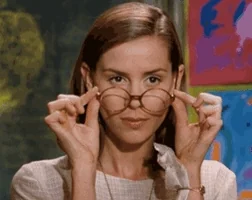 Day 5- total matches 59
conversations-9
Swiped yes-17
Swiped no-330
I'm starting to look really picky aren't I?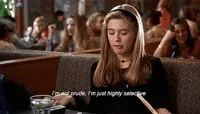 Day 6- matches remained the same.
Down to three full conversations
Swiped yes-2
Swiped no-75
On day 6, I switched to only doing tally chart on one piece of paper and only swiping until I ran out of space on paper.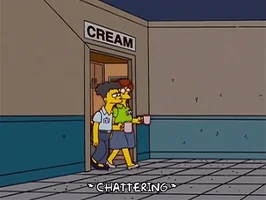 Day 7- 4 matches today
59 matches in total
Three conversations
No swiping today
On day 7 , I didn't bother swiping as I felt it wasn't really needed. I had already gotten 59 matches where I only had a conversation with three men. 3/59 ! Other guys said hey and I never heard from them for the rest of the week. One jerk proceeded to behave in a horrible manner to me and was very disrespectful for the simple reason I said no to sleeping with him ( no wonder you're single lad ) .
Matches chart out of 55 matches day 4
1. Brown hair-35 guys 63%
2. Brown eyes-29 guys 52%
3. Within 30 km-24 guys 43%
4. Tall-20 guys 36%
5. Age 18-20- 19 guys 34%
6. Age20-25=16 guys 29%
7. Beard-9 guys 16%
8. Over 50km-9 guys 16%
9. Green eyes-5 guys 9%
10. Shane,Stephen,
sean- 4 guys 7%
11 .40km-4 guys 7%
12. Tattoos-2 guys 3%
13. over 25-1 guy 1%
14. Blonde hair-1 guy 1%
15. 50km-0 guys 0%
Said hey first- 7 guys
Majority of guys on Tinder
Have beards
Cigarette in their mouth
High hairstyle
Are called Shane,Sean or Stephen.
Are not going to text you
Are students
Why I swiped left
Didn't find them attractive
Group photos
Pictures with other girls
All body pictures(abs,gym etc)
Knew them
Inappropriate bio
Fake profile
Christmas Jumpers
Only after one thing(need I say more?)
My tips for the men using or thinking of going on tinder are:
Use a nice bio – Not many women are going to swipe right if you mention you have many leather whips up for use. In your bio,keep it short and to the point but mention specifically what you are looking for (relationship,hookup etc) and mention what you bring to the table(can you cook, can you carry in the shopping,are you a good listener,are you open to watching romantic movies ?).
Mention your height – Yes height is important .Nobody wants to show up to a date where your match is 6 ft 7 and you're 5 ft.
Occupation: Do you work?What do you do?Are you a student?
Put your best picture of you on your own. It will save you the dreaded which one are you later on.
Don't put an ab picture as your best picture . Yes you have a nice body but will you cuddle with me ?Probably not.
Quit adding your snapchat name. Not every girl wants to receive a dick pic.
Add more than one picture(at least three from different angles)
Just stop it with the group photos already(again how are we supposed to know which guy you are?)
Read bios carefully. Before you text your match make sure you read if he or she are interested in just a hookup or a serious relationship. It will save you the awkwardness later.
Just say hey already. No your match is not going to bite.
Conclusion: Tinder is a very interesting app. It has it's good and bad moments. You may match with a genuinely nice guy or a complete jerk like I mentioned above. Tinder being defined as a hookup app isin't entirely correct. There are men on it that are looking for a serious relationship but unfortunately there aren't many. There are also men that will lead you on and make you think they want a relationship but they don't. From my week on Tinder, I did not get into a relationship and I didn't meet any of my matches in person.
I wouldn't recommend Tinder if you are looking for a long term relationship due to the many reasons stated above. I think I'm just gonna go with Jeremy's advice from The Mindy Project for now . x